Why attend an international academic conference
|
Why attend an international academic conference?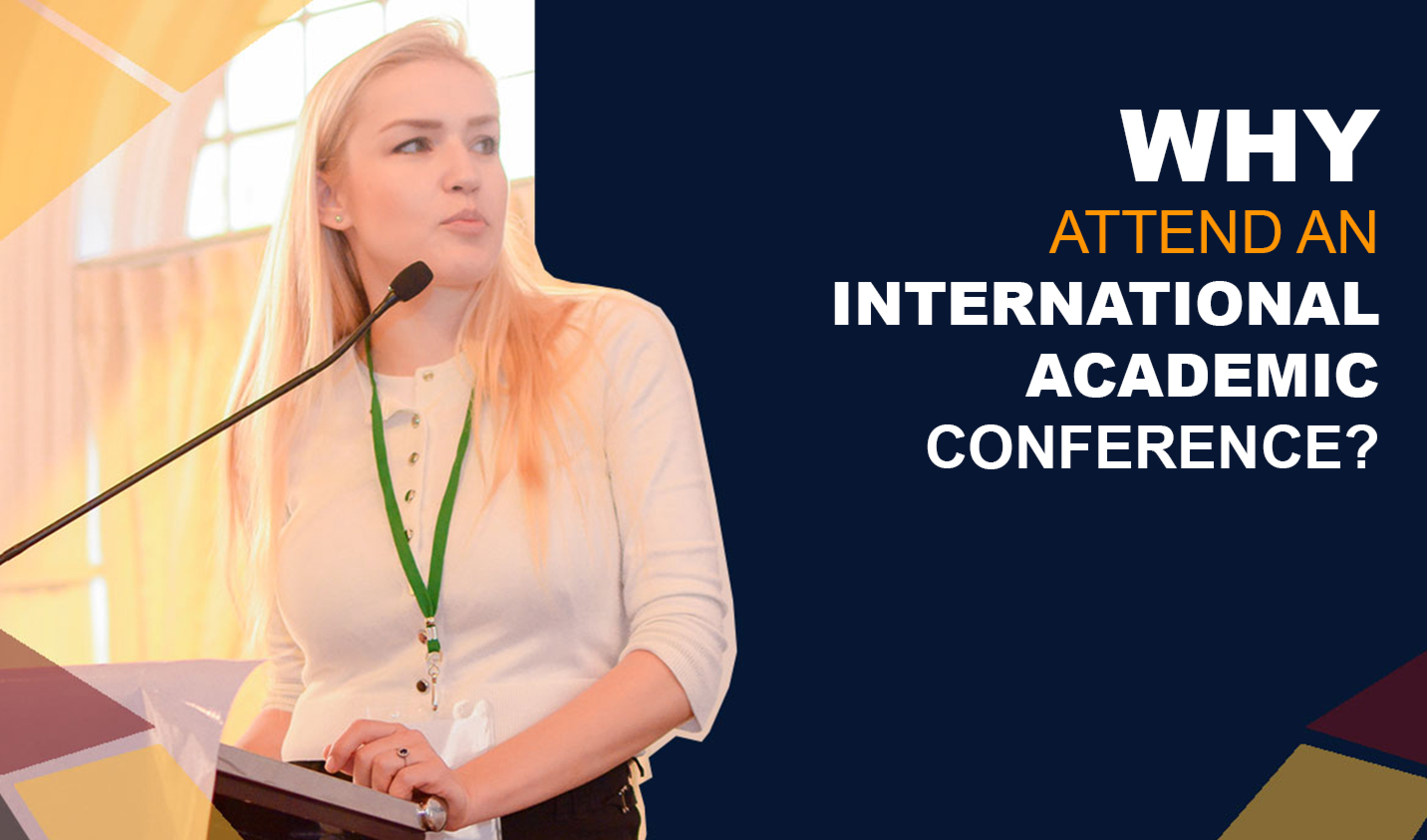 Unlike the yesteryears, academic conferences are now in abundance, and we know for a fact that a conference is the next immediate step if someone is done with his/her academic dissertation. When taking part in a conference, it is always ideal if we get the opportunity for an international conference which assures international standards and norms, because it is always an investment for life.
Not looking down upon local conferences conducted by various institutes- both private and state, but international conferences are special and important for reasons. This article shall discuss about some of them.
To present your own insights- the hard earned
A thesis or a dissertation is no joke. It's the final outcome of months and months of hard work and toil, together with new experiments and experiences. Therefore, to present what you discovered at the end of your hard work is a dream that we all have, and this becomes a reality only at a conference.
You don't just present your findings in front of an international gathering, but you showcase your presentation skills and the expertise you have on your subject too. Since the gathering consists of intellectuals and colleagues of the same field, having the same interests, the comments and even the constructive critics you get at the conference really help you to pave your way to success.
To network with everyone- a futuristic approach
For an international conference, it is a practice that academic experts from all around the world join, may be as conference chair persons, key note speakers or even presenters and attendees. Building networks with them can create unbelievable opportunities for any academic individual, especially those who have just begun their academic journey.
Most of the international conferences nowadays host networking dinners, cultural events, round table discussions and ice breaking forums allowing more networking moments to happen among the attendees. So, it's really up to the ones who do participate to take the maximum benefits out of the given opportunities. As you know, opportunities don't really promise a second chance, thus should be grabbed as you see it coming!
To get your effort published – the biggest deal
If you are planning to be an academic, you know how important researches are to you and what a weight research publications have on the success of your academic path. With an international conference, you get easy and confidential access to research publications. As we all know, getting a paper published on a journal is considered as one of the hardest things for an academic, and going through a conference truly makes the whole process less troublesome.
There are a number of TIIKM journals to welcome your research efforts in case you take part in a TIIKM conference and yes, conference proceedings are also published with an ISBN adding due value to your research efforts. Obliging the requirements of an international conference, the abstracts/full papers are always first viewed by a panel of reviewers and they are subjected to the publication process only after then.
To be a voice of your culture – the need of the hour
An international conference has several elements, not being limited to key note sessions and technical sessions. A novel conference is so much more with several socialization elements and discussion spaces. This is why we say an international conference is the perfect platform to raise a voice about your country, its culture and the community to the world. Sometimes the perception the world has about your country can be entirely different to what it really is.
So take the chance, the opportunity you are granted at an international conference is similar to that a diplomatic ambassador has during a global summit. Take the chance and shout to the world that you have a proud culture and no, neither the country nor the people are as negative as the world see them to be from outside.
On a final note, for all the reasons mentioned above and for all other reasons that were not mentioned, international conferences are full of benefits for academics out there. You can be excelling in Management Studies, Gender Studies, Media and Mass Communication or even Life Sciences, TIIKM has its conferences under all possible scopes.
So, it's just a matter of taking the right decision at the right time with the right organization. Good luck to all future intellects and hope this article added you some food to thought!
Oshadee Withanawasam