Aquatic Living Resources Journal Affiliated with Icfa 2022
|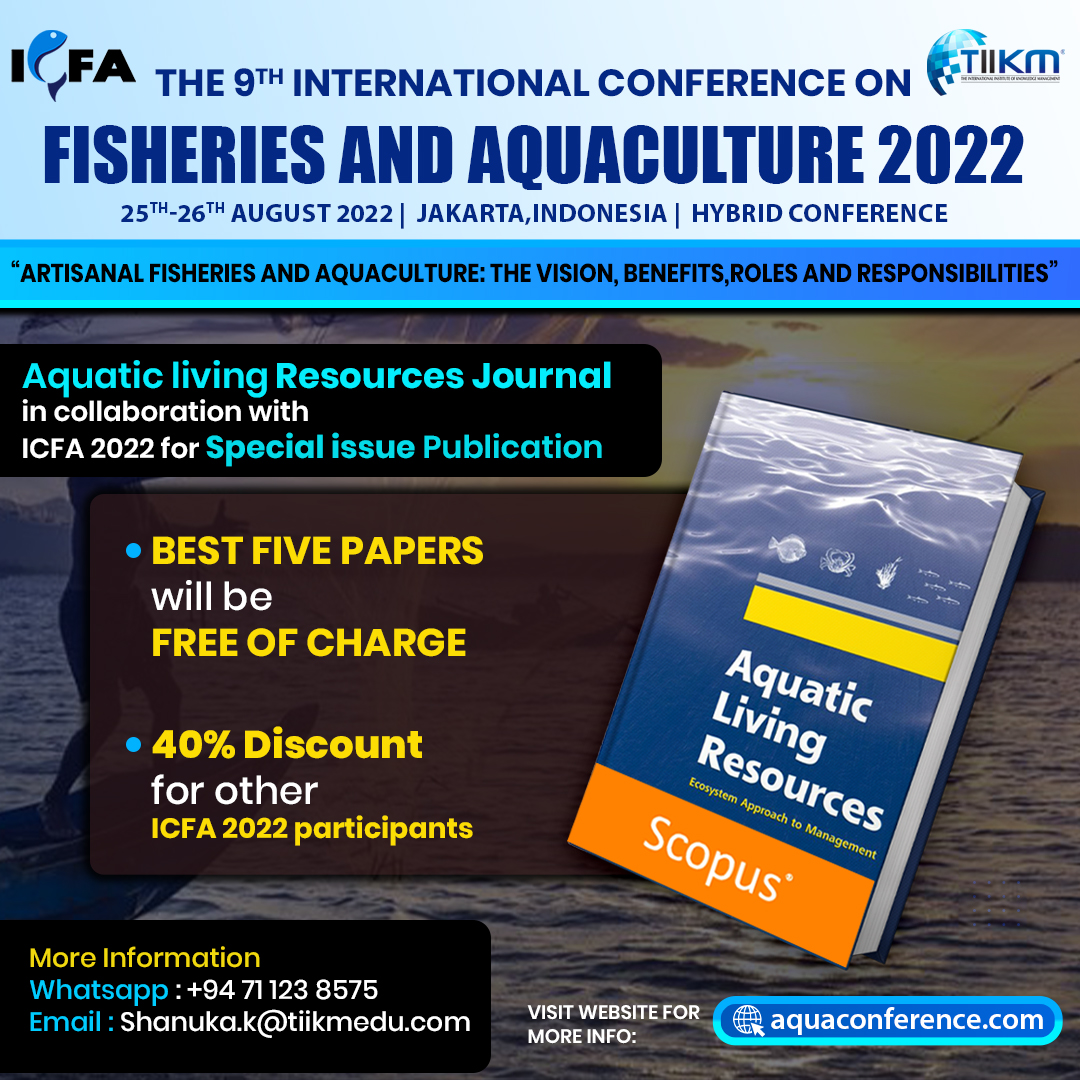 The 9th International Conference on Fisheries and Aquaculture 2022 (ICFA 2022) in collaboration with the 2nd International conference of Politeknik Ahli Usaha Perikanan (AUP), which will be held in Jakarta, Indonesia via Hybrid Mode from the 25th – 26th of August 2022 under the theme "Artisanal Fisheries and Aquaculture: The Vision, Benefits, Roles, and Responsibilities" has been collaborated with Aquatic Living Resources Journal for a special Issue Publication.
Aquatic Living Resources Journal publishes original research papers, review articles and prospective notes dealing with all exploited (i.e. fished or farmed) living resources in marine, brackish and freshwater environment. The papers from ICFA 2022 will be given 40% discount for the APC and the Best Five papers will be published free of charge. All the papers will be subjected to double blind peer reviewing process.
Register Today & Reserve your slot!
For More Information: https://aquaconference.com/