Big data to resolve youth unemployment in Sri Lanka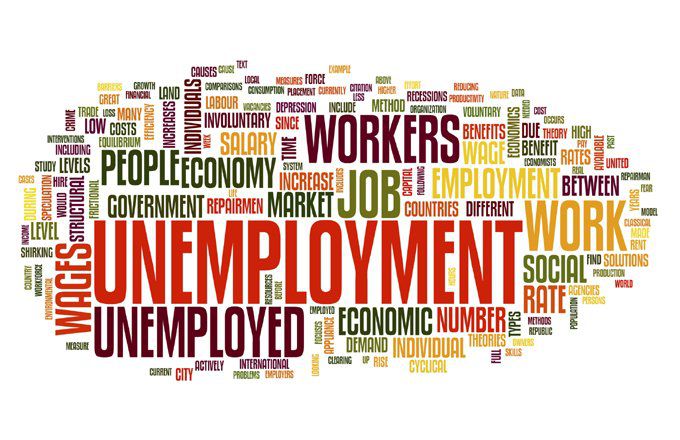 Youth unemployment is the situation of young people pursuing a profession but struggling to find a job; the UN defines the age range as being 15–24 years old. An unemployed individual is known as someone who does not have a job but is actively searching for jobs (Eichhorst, 2014). Unemployed youth — usually classified as 16 to 25—are at risk in many countries. For most OECD nations, the projected youth unemployment is considerably higher than the general unemployment rate, and figures in other developing countries have increased after the global recession  (Eichhorst, 2014). Young people have experienced a severe crisis since the Great Depression in the wake of a global labor and housing scarcity and raise concerns that they are a "scarred group" that is witnessing a dramatic decline in their financial well-being. Governments must counter the crucial transition for young people from school to jobs (Whitman, 2018).
Youth unemployment is a severe and persistent problem in Sri Lanka, which is a significant cause of conflict which turmoil. What is noteworthy about the youth unemployment in Sri Lanka is that a large proportion of Sri Lankans are educated citizens (Senanayake, 2016). According to the (Youth-Labour-Market-Assessment, 2018), the rate of youth unemployment ranges provincially from general unemployment – however for 7 of the nine provinces over 50 per cent. It is especially high in the Central, Southern, and Sabaragamuwa Provinces. In fact, almost 50 per cent of unemployed youth have achieved their GCE A/L standard as a proportion of total unemployment, which indicates that many young people have also attained a respectable degree of literacy. The problem of unemployment is now unequally distributed and legislative action is required to allow those who enter the workforce to successfully obtain jobs (Youth-Labour-Market-Assessment, 2018).
The high unemployment rate includes classes, era, geographic disparities, class, ethnicity, and disability treatment, in accordance with the National Action Plan for Youth Employment. Therefore, the shortcomings in the training system, the difficulties of transitioning from schooling to work, insufficient accessibility and the demands of different types of occupations are significant considerations for availability (Engelbrecht, et al., 2017). Online platforms will perhaps offer transparency and perspectives on educational potential and youth progress. First, data collection (individual, company and other sources of big data) needs to be improved and analysis of these data needs to be improved as well. Therefore, in the end, decision-making must rely on the employability of the person in terms of his soft capabilities (Engelbrecht, et al., 2017). If digital technologies are more efficient in addressing day-to-day productivity challenges and more adaptable to different situations, we will progress to a stage where digital tools can be used to solve some of society's toughest concerns, like schooling and/or jobs. Unemployment and capacity growth can be respected by offering an overview into individuals' employability on a scale – by quantifying social entrepreneurship projects and sharing best practices. Larger social networking networks have achieved so, leading to increasingly competitive business trends, because they were integrated into advertising (Engelbrecht, et al., 2017).
There is no doubt that our capacity to digitally track social interactions has driven the emergence of the big data generation (Elragal, et al., 2017). It has recently created open social data of high spatiotemporal resolution that constantly advances the development of social sciences and takes its place in the public policy field. Yet, this economic growth was substantially sluggish and marginal (Terziev, 2019). It is partly due to the long tradition of in-field theory-motivated knowledge processing, where evidence is used mostly for hypothesis checking rather than as a tool of concept and model construction. If analysts are not able to take full use of big data for other reasons, problem is posed. The most important thing is the obvious need to use big data and new analysis methods in traditional economics practice to construct theoretical systems closer to empirical truth (Terziev, 2019). Eventually, most economists construct economic strategies that tackle important social problems, such as poverty, obesity, and unemployment, all of which are better understood when taking fully available data into consideration. Interestingly, one of the first digital big data in social sciences was the study of labor dynamics and the interactions between employers and firms.
In instance, frictional unemployment happened while employable workers became unemployed, even though there are adequate positions in the labor market. It is called frictional, as it implies that there are "frictions" on the labor market which prohibit work seekers and employment seekers from reaching each other (Michau, 2015). The roots of these frictions can be defined in certain theoretical forms, such as geographic alienation, lack of social networks, low skills reported for prospective employers, etc. Labor market uncertainty prevents interaction between work seekers and companies, resulting in employment growth and other social problems. A significant number of labor simulations consider these issues of coordination a central aspect of the recession process of this source (Michau, 2015).
At Silicon Valley Google NEXT 2018 conference, Harambee Youth Job Accelerator was only one of two groups on board. Google stressed Harambee 's usage of big data technology in unveiling digital development projects to solve real-world issues such as youth homelessness. Google also welcomed the 20,000 NEXT participants to join the Transforming Google Challenge which created innovative methods to measure Harambee 's impact. Harambee CEO Maryana Iskander said, "Harambee's network is designed to break down the barriers that prevent marginalized youth from doing anything. "We are aggressively leveraging some of the world's leading technologies, including a Google Cloud platform to allow state-of-the-art geolocation, data mining, and 'algorithmic matching.'
Harambee has collected data from more than 1.4 million unemployed youth via digital platforms as well as on the mobile and directly to build its 'employability map' which provides opportunities for young people (HR PULSE NEWS DESK, 2018). Harambee offers South Africa's largest collection of data on youth jobs trends. Evan Jones, Harambee CIO added: "Google's support means a lot to us and helps us to be more open with employees while we aim to address the youth jobs problem in South Africa (HR PULSE NEWS DESK, 2018). However, this is a global task and Google Cloud Platform gives us a broad variety of resources and is committed to achieving our strategic priorities. This will expand its efforts by companies like Google to encourage half a million young unemployed South Africans to earn an income by 2022. (HR PULSE NEWS DESK, 2018)
To create an intelligent city that encourages the creation of advanced AI, Internet of Information and big data technology needs adequate infrastructure and, more specifically, maintaining adequate skills and technical know-how  (www.iiiedu.org.tw, 2019). Young people are full of imagination and strength, rendering them the most enticing untapped potential community in an intelligent region. When we will leverage the digital transformation platform to support young people create highly technical interdisciplinary skills, we can improve jobs and increase salaries for young people in countries such as Sri Lanka, and will the migration of young people who search elsewhere for better prospects, setting a solid basis for the growth of a smart city (www.iiiedu.org.tw, 2019).
Written by: Mr. Kavindya Piyasumana