British University in Dubai Academic Partnering with ICEDU 2024
|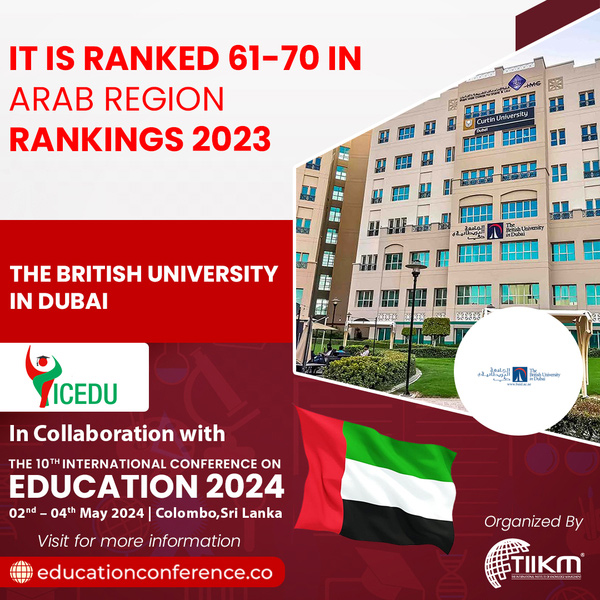 The 10th International Conference on Education 2024 (ICEDU 2024), which will be held from 2nd 3rd and 4th May 2024, We're thrilled to announce our collaboration with the British University in Dubai (BUiD), UAE, as our esteemed academic partner.
BUiD is committed to a non-profit, high-standard higher education model that drives research and learning to propel technological advancements and socio-economic growth, not just in the Arab world but across borders. It was founded with a vision to provide Middle Eastern students with access to top-tier British-style training, education, and groundbreaking research.
Don't miss the opportunity to be a part of ICEDU 2024, where you can engage with leading experts and educators from around the world. Register today to secure your slot at this prestigious event!
For More Information: https://educationconference.co/