University of Applied Sciences Dresden (FHD) Academic Partnering with ICEDU 2024
|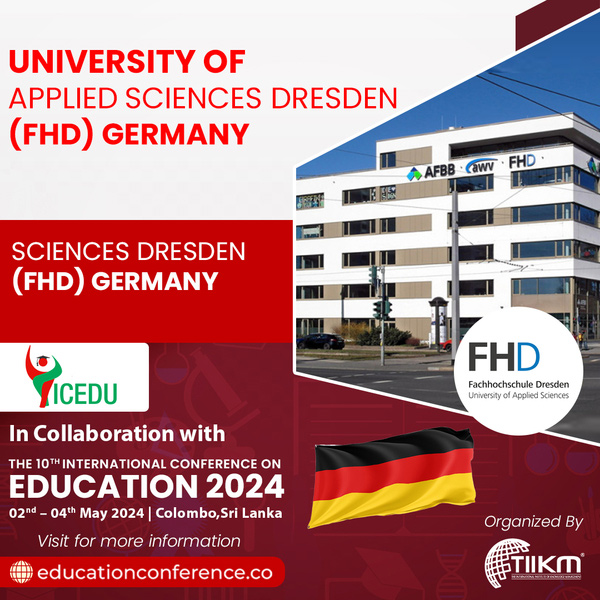 The 10th International Conference on Education 2024 (ICEDU 2024), which will be held from 2nd 3rd and 4th May 2024, is proud to announce a strategic collaboration with the prestigious Dresden University of Applied Sciences in Germany as its academic partner.
The roots of Dresden University of Applied Sciences trace back to July 16, 1992, when Professor Hans Joachim Meyer, then-Minister of State for Science and Art of the Free State of Saxony, presented the foundation charter. In October 1992, the institution welcomed its first 1,000 students, offering 15 degree programs and several postgraduate programs. Today, the Dresden University of Applied Sciences boasts a vibrant academic community of around 4,800 students enrolled in 42 diverse academic programs.
Dresden University of Applied Sciences has earned its reputation as one of Germany's top universities of applied sciences (HAW) thanks to its strong emphasis on practical teaching and research.
Don't miss the opportunity to be a part of ICEDU 2024, where you can engage with leading experts and educators from around the world. Register today to secure your slot at this prestigious event!
For More Information: https://educationconference.co/