Faculty Of Medicine, Udayana University Academic Partnering with ICOPH 2023
|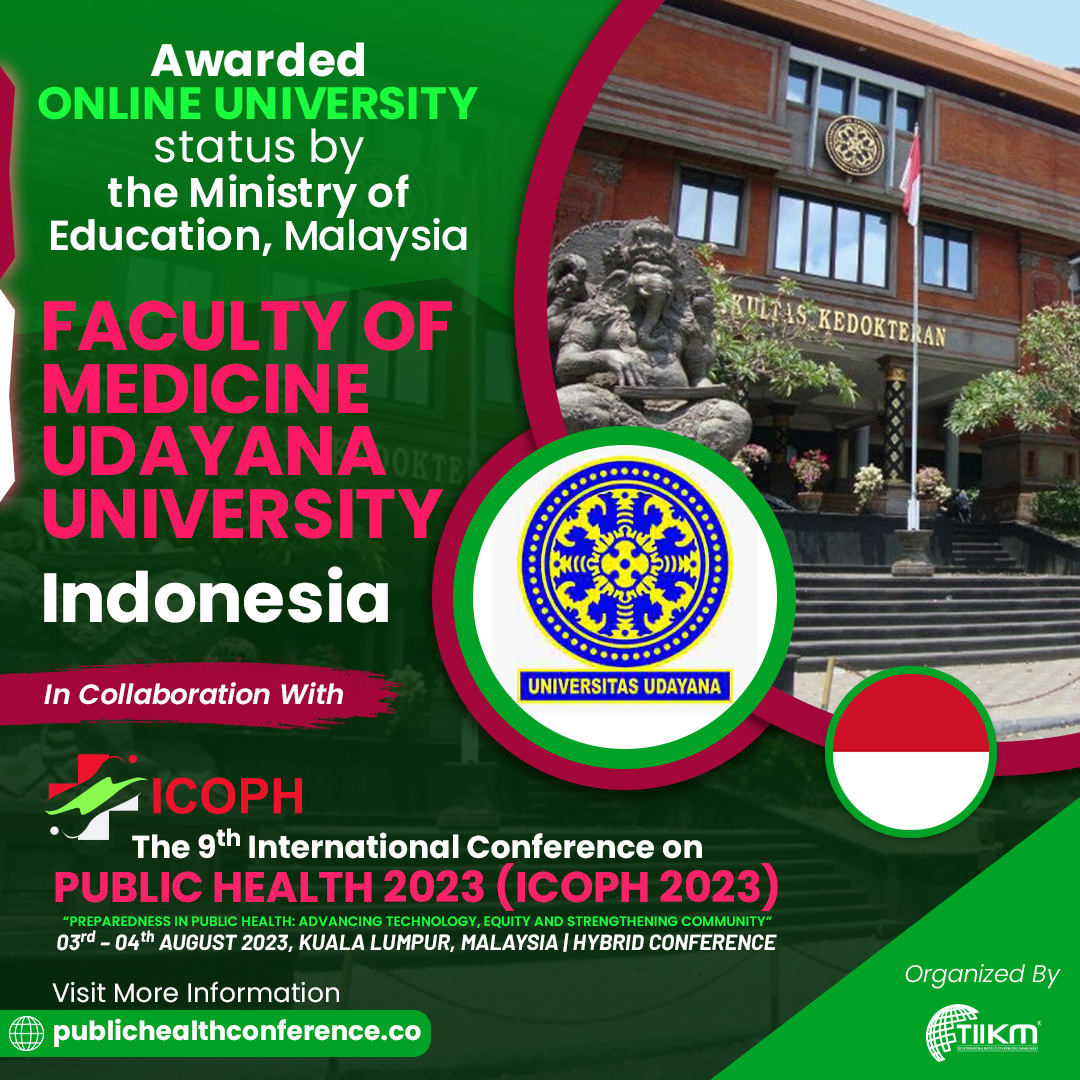 The 09th International Conference on Public Health 2023 (ICOPH 2023) which will be held from 03rd – 04th August 2023, Faculty Of Medicine, Udayana University, Indonesia as an Academic Partner.
By a decision of the Directorate General of Higher Education, Ministry of Education and Culture of Indonesia, Udayana University (UNUD) was officially founded in August 17, 1962. Udayana University today's is listed as one of the 50"Promising Universities of Indonesia" published by the Ministry of Education of Republic Indonesia, out of nearly 2.500 higher education institutions around the country. The university has a strong position as one of the leading university particularly in the Eastern Indonesian Territory.
Udayana University Medical Faculty (FK UNUD) precisely established in 1962 and is one part of the 12 Faculties under UNUD. FK UNUD located in Denpasar (Bali Province City Centre). Udayana University School of Medicine is one of the medical education institutions have a high quality and can be aligned with the institution of medical education at the national level and ASEAN. Currently, FK UNUD middle run two programs of undergraduate and post-graduate programs (both education specialist, master program or doctoral program in bio-medical sciences). Besides duty as educators' elements, FK UNUD also play an active role in the process of research and public service. These three things are the core element of the principles of universities in Indonesia. This is known as the Tri Dharma College.
Source Link: https://www.unud.ac.id/en/fakultas2-Faculty-Medic-and-Health-Sciences-udayana.html
Register Today & Reserve your slot!
For More Information: https://publichealthconference.co/