The Success Story of 4th International Conference on Future of Education 2021
|
The Success Story of 4th International Conference on Future of Education 2021
The 4th International Conference on Future of Education 2021 was successfully concluded on 12th – 13th August 2021 in Virtual Platform under the theme "Educational Innovations: The Future of Education". The conference was organized by The International Institute of Knowledge Management (TIIKM), Sri Lanka in collaboration with SUNY Oneonta, United States, Liceo de Cagayan University, Institut Teknologi Bandung, Indonesia, Universidade Autónoma de Lisboa, Portugal, Open Learning University, Democratic Republic of the Congo and Benguet State University.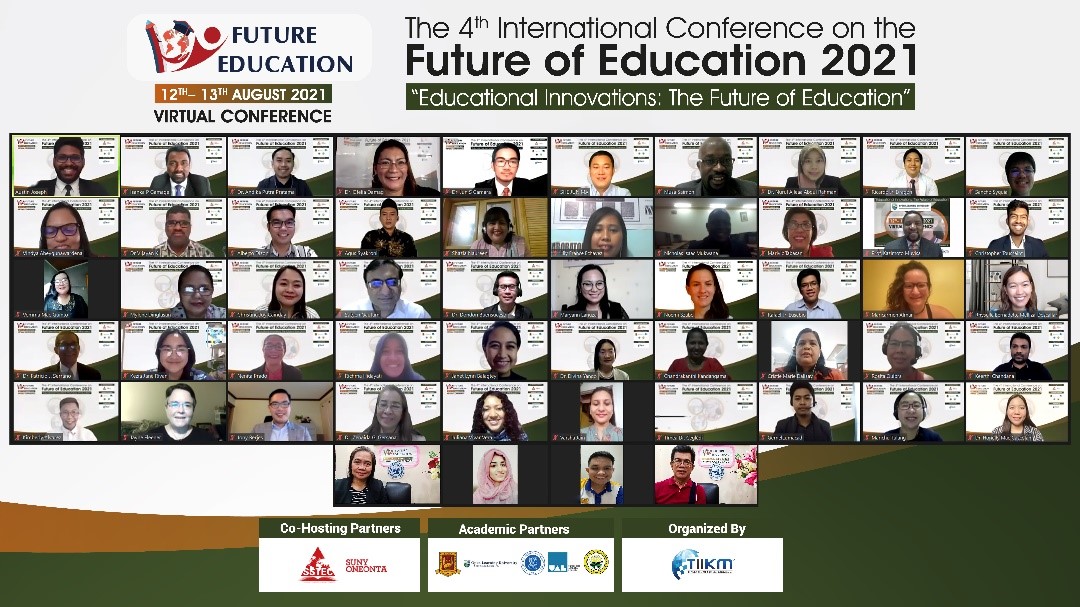 The conference provided an opportunity for delegates to share their valuable knowledge and experience in Education from various perspectives.  Moreover, the conference welcomed 85+ Participants from 25+ Countries around the world, including Philippines, Spain, Puerto Rico, Malaysia, Australia, Indonesia, Sri Lanka, India, Lithuania, Kenya, UAE, United States, Uganda, Portugal, Mexico, United Kingdom, Hungary, and Tanzania.
Future Education 2021 comprised of Ten (10) Technical Sessions, Poster Session, Interactive Workshops, and Networking Sessions. The conference had representation from every continent and regions across the world, to share views and ideas on Future of Education, network with international colleagues and made the conference a meaning the full opportunity for engagement.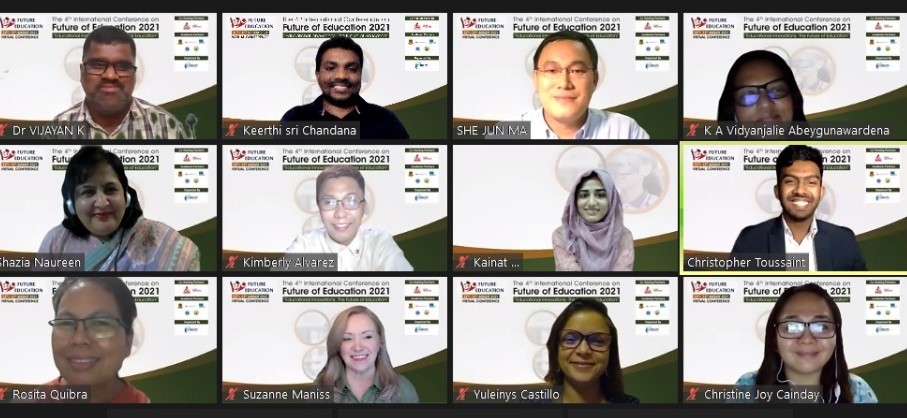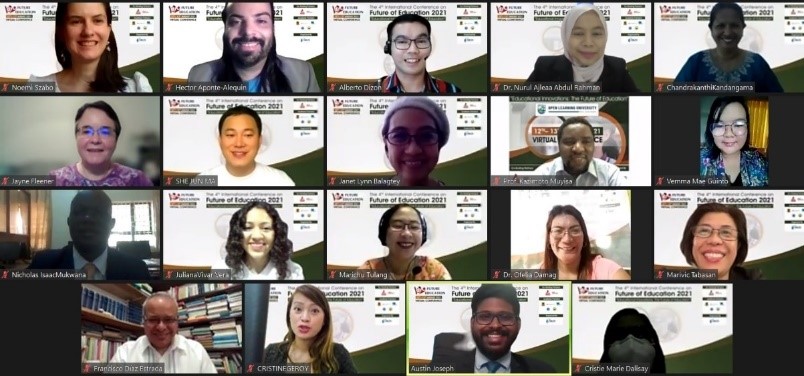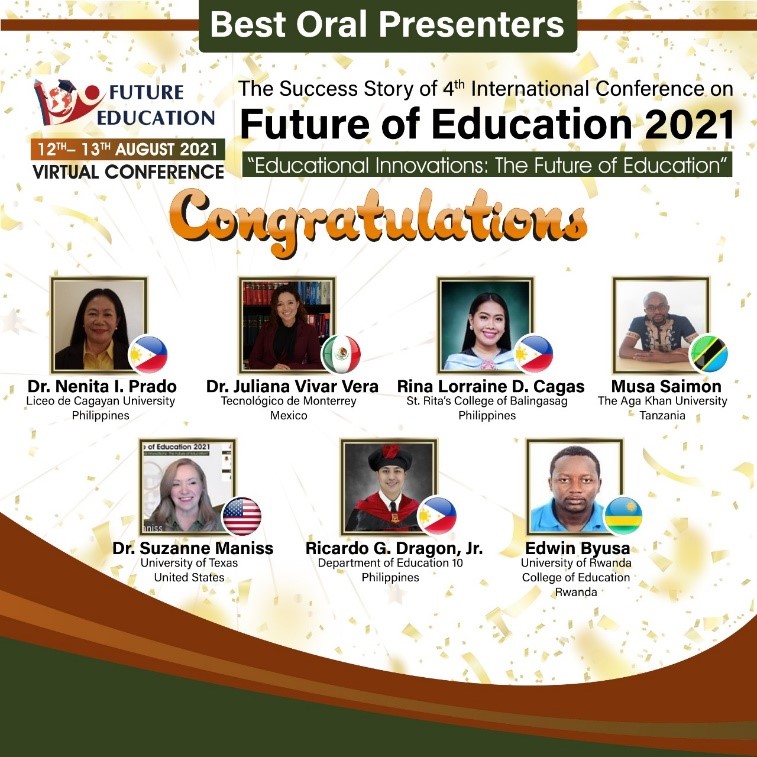 The Overall Best Presenters and the Best Poster Presenter of Future Education 2021 Conference were announced in the Awarding Ceremony and they were:
Nenita I. Prado from Philippines

Juliana Vivar Vera from Mexico

Rina Lorraine D. Cagas from Philippines

Musa Saimon from Tanzania

Suzanne Maniss from United States

Ricardo G. Dragon, Jr. from Philippines

Edwin Byusa from Rwanda

Wenlin Cheng from Lithuania
The Future Education 2021 Conference had the opportunity to recognize 'The Most Popular Social Media Persons' of Future Education 2021 Conference by their active presence in Social Media and they were:
Kimberly B Alvarez from Philippines

Christine Geroy from Philippines
Overall, Future Education 2021 Conference concluded in a very successful note. Even though the Conference was fully virtual, all the participants had the opportunity to network, share knowledge, and excel in their research career. The 5th International Conference on the Future of Education 2022 is scheduled to be held in 17th – 18th June 2022 in Colombo, Sri Lanka.