ICOHT 2021 speaks about "Post-Pandemic Tourism & Hospitality"
|

ICOHT 2021 SPEAKS ABOUT "POST-PANDEMIC TOURISM & HOSPITALITY"
Continuing Professional Development (CPD), UK certified the 8th International Conference on Hospitality and Tourism Management (ICOHT) 2021 is organized by the Sri Lanka's leading Conference organizer The International Institute of Knowledge Management (TIIKM). ICOHT 2021 will be held on 04th – 05th November 2021 virtually.
Since 2013, The International Conferences on Hospitality and Tourism Management (ICOHT), have been well attended and hugely successful. This much sought-after, annual eminent scholarly event is now ranked as a premier international forum for the presentation of new advances and research results in the fields of tourism and hospitality management.
This year the Conference will discuss Economic Sustainability and Tourism Development, Crisis Management and Resilience Building in Tourism and Innovations for Sustainable Tourism Development and Hospitality Management. ICOHT 2021 is chaired by respectively Founder & Administrator Global Hospitality Forum, Canada, Dr. Chandi Jayawardena, Professor in Tourism Economics, University of Colombo, Sri Lanka, Prof. Suranga Silva.
There will be workshop on "Event Tourism: An Industry on the Road to Recovery", Webinar on "Spiritual Tourism" and WHATT round table discussion to identify the key steps to rebuild the industry. Apart from that every participants able to listen to presentations on timely research titles.
We are inviting Academicians and Policymakers from the field of Tourism, Hospitality, Events and Aviation to attend the International Conference.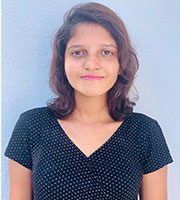 Article by
Ms. Sachini Uduge
Deputy Leader – ICOHT 2021 Organizing Committee
Senior Executive- International Marketing
The International Institute of Knowledge Management