FUTURE OF EDUCATION BUILDS THE ROAD TO A BRIGHT FUTURE
|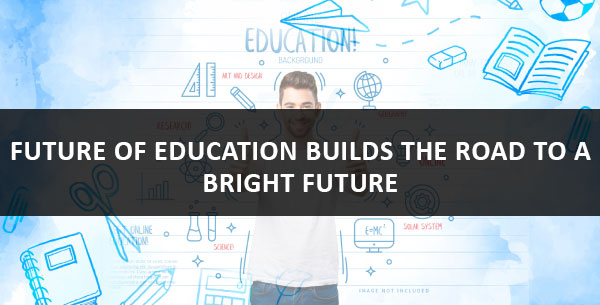 FUTURE OF EDUCATION BUILDS THE ROAD TO A BRIGHT FUTURE
---
Education is a vital element of an individual's life cycle. Intellects mention that a human being learns its life throughout its life span. Therefore, Education can be considered as one of the major necessities in life.  From the infant stage to adult stage, people are on a mission to grab the skills that they need to survive. Due to this fact norms say that parents are the first educators of an individual. Gradually with the growth, humans starts to observe and learn things. The second educators such as outsiders from the family appear to help the individual to survive its day to day life successfully.
Education facilitates learning and acquiring of knowledge, skills, values, beliefs and habits. These can be transmitted over teaching, training, storytelling, discussion and direct research. Education frequently takes place under the guidance of educators, however learners can also educate themselves. Moreover, education can take place in formal or informal settings and any experience that has a formative effect on the way one thinks, feels, or acts may be considered educational.
Research in the discipline of education is of paramount importance in the present social setting. There can be various approaches and novel techniques for the acquisition of knowledge and nurture one's life. Encouraging research in the discipline of Education and dissemination of such knowledge among the general public is very important since it may help someone to conquer the barriers of their lives. Either qualitative or quantitative findings will be useful for the policy makers in the education field as well.
Scholars from most of the regions around the globe conduct research to discover effective and efficient approaches on teaching and learning. Although very sound findings, new educational models are resulting worldwide, dissemination of knowledge is limited with the available platforms. The 3rd International Conference on Future of Education 2020 will serve as a great platform to disseminate your research findings to a larger gathering and meet scholars with similar interests to progress in your research career.
Dear Researchers, Your voices are the ones need to be heard!
Written By:
Ruksheela Bangamuwage from KnowEx Online