MEDIA PARTNER – FUTURE OF WOMEN 2020
|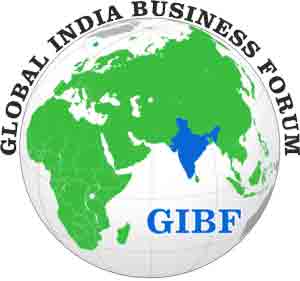 Global India Business Forum (GIBF), India
"Global India Business Forum (GIBF), India" has become a media partner for the 3rd International Conference on Future of Women 2020 (Future of Women 2020). Global India Business Forum (GIBF) is an enormous platform for global connectivity and recognition amongst business professionals across various segments for large scale international networking. Our forum is providing excellent facilities to its associates, helping them to reach new heights in the business world. With Head office in Delhi and other offices globally and in India, GIBF assures interaction at National and International level for all business sectors.
GIBF consists of members from all fields of business, industry, academics and varied professions without any distinct boundaries. It's a seamlessly connected ecosystem. GIBF has nurtured tie-ups and signed MoU with 240 different Associations, to name a few are  World Trade Centers, NIIPM, USIIC, TAITRA, many chambers of commerce, etc. We are affiliated with 41 countries Consul General and gave them honorary membership of GIBF and having 60000+ associate members globally. We have also signed MOUs with many embassies for working together on different projects for the benefits of both countries.
GIBF is very actively doing many events to connect to all businessmen and traders. We have conducted many Trade shows, Exhibitions, International Business Seminar. We invite the consulate General of different countries to promote and explain the trade opportunities in their countries and also learn about their requirements of import and export. GIBF comes up with a monthly magazine "The Business Tycoons" Which is circulated to 10 million businessmen globally. It's consists of success stories, sector review, Mergers and acquisitions and much more.
They has listed Future of Women 2020 in their Website and published in their social media platforms (Twitter, Facebook, LinkedIn and Instagram).The 3rd International Conference on Future of Women 2020 (Future of Women 2020) will be held in 13th – 14th February 2020 in Bangalore, India. The theme for the Future of Women 2020 is" The Next Generation of Women: Equal Rights, Equal Opportunities, and Equal Participation ".