Media Partner – Future of Women 2020
|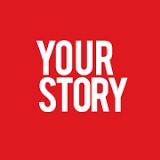 "YourStory, India" has become a media partner for the 3rd International Conference on Future of Women 2020 (Future of Women 2020). When history reaches a turning point, there are those who watch and those who act. Your Story is both the observer and participant in the making of new economic history. The purpose of YourStory existence is to evaluate, expound and showcase the awesome spark of creation in every entrepreneur and changemaker. Their passion for entrepreneurship and its resounding global resonance is only matched by the zeal to bring our peers onto a single platform for free-flowing exchange of ideas and visions. We work from all over India to bring the best and the brightest entrepreneurs into the limelight they deserve.
The YourStory Team brings you stories of entrepreneurs and change-makers, funding analyses, resource pieces and the first glimpse of emerging trends from India's entrepreneurial ecosystem, as well as profiles of great businesses and entrepreneurs from all over the world. The YourStory team primarily works out of Bengaluru, Karnataka, but has a presence throughout India through its correspondents in English and 12 Indian languages, including Hindi, Kannada, Tamil, Telugu, Malayalam, Marathi, Gujarati, Punjabi, Urdu, Bengali, Oriya and Assamese.
What started as a small but robust group founded by Shradha Sharma in 2008 has now grown by leaps and bounds, and yet it revels in its child-like enthusiasm about the ecosystem every single day. Our content across text, video and social media is positive, vibrant, celebratory, even analytical but never cynical. It reflects who we are – the best storytellers in the country! And who doesn't love a good story? We have published close to 60,000 stories of entrepreneurs and change-makers and helped more than 50,000 entrepreneurs access networking and funding opportunities.
They has listed Future of Women 2020 in their Website and published in their social media platforms (Twitter, Facebook).  The 3rd International Conference on Future of Women 2020 (Future of Women 2020) will be held in 13th – 14th February 2020 in Bangalore, India. The theme for the Future of Women 2020 is" The Next Generation of Women: Equal Rights, Equal Opportunities, and Equal Participation ".